Blog
<![string:backto]>
Save the Date for the 2013 Innoprise User Conference!
December 11, 2012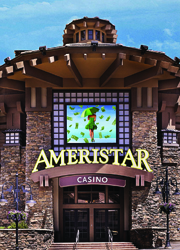 We're excited to announce the scheduling of the 2ndannual Innoprise User Conference, to be held Thursday & Friday July 18-19, 2013 at the Ameristar Casino Resort Spa, hosted by the City of Black Hawk, CO. Like last year, plan to come in a bit early to join us at a welcome reception Wednesday evening (July 17).
The 2013 Innoprise User Conference is an excellent opportunity to exchange ideas, solutions and best-practices with your colleagues, other Innoprise customers, and Innoprise staff members.
Please take a moment to let us know if this event would be of interest to you, and to chime in with your topic ideas!
See what customers had to say about the 2012 experience.
Categories