Blog
<![string:backto]>
Greenwood Village Goes Live on Innoprise Payroll!
January 7, 2013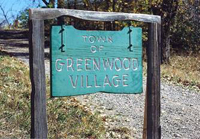 We're pleased to announce that Greenwood Village, CO went live on Innoprise Payroll Thursday, January 03, 2013.
Greenwood Village has been an Innoprise customer since 2007 and also uses the Innoprise Tax, Community Development, Financials, and Payroll modules.
A huge effort was made by the ERP payroll team, with Dan Burrell implementing, Laura Mathis coordinating the development, John Hagerty converting the data and adding his wealth of knowledge to the mix, and the developers Andrew Matta and Matthew Murrieta creating the software to make this succeed.
Well done to everyone at Innoprise and the Village for reaching this milestone!
About Greenwood Village
Greenwood Village, Colorado is situated in Arapahoe County, immediately south of Denver, encompassing 8.3 square miles. The Village was first incorporated as a town in 1950 and received its home rule charter in 1968.

Once primarily a rural community, Greenwood Village has developed into a dynamic blend of urban and residential areas, to include nationally recognized business parks and select neighborhood associations.

Greenwood Village is a unique community with a population of approximately 13,925 residents and a "daytime" population made up of approximately 40,658 members of its business community.
Related
Categories