Blog
<![string:backto]>
City of Champaign Live on Innoprise Utility Billing
January 15, 2013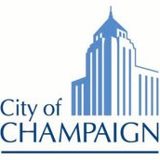 We're pleased to announce that the City of Champaign, IL is now live on Innoprise Utility Billing. A GEMS customer since 2000, the City purchased the Innoprise Utility Billing, Tax and Citizen Access modules this past summer. The City also uses the GEMS Financial Management and Human Resources systems.
About the City of Champaign
Featuring an extensive park system, a world-class library, urban shopping choices and a variety of living accommodations, Champaign offers urban perks with smaller city comforts. Whether you're a resident, visiting or just curious, you'll soon see Champaign is going strong.
Categories