Blog
<![string:backto]>
Make the 2013 Innoprise User Conference Your Own
January 22, 2013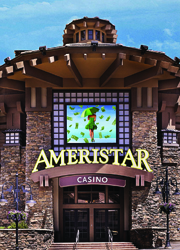 Wouldn't you like the chance to make the Second Annual Innoprise User Conference your own? You can have your say on what topics will be covered by simply answering a few questions - click
here
.
Whether you are a long-time customer, still in implementation, or have just gone live, the 2013 Innoprise User Conference has something for you. Please plan to join us this summer in Black Hawk, CO. Last year the 47 customers and 13 staff who attended found it an exceptional event filled with learning, networking and fun!
But don't take my word for it-see what Margaret Brocklander, Director of Information Technology at the City of Brighton, CO had to say about the 2012 experience:
"The conference was very informative and well worth attending. Mostly the presenters were well prepared and the sessions were well attended. The conference started strong with the opening address (kudos Dennis for assembling such an awesome team) followed by the roadmap presentation and continued throughout the conference with informative and well-presented sessions... Overall, I felt that you did a superb job organizing the sessions, and selecting relevant topics. Congratulations on both a successful and a memorable conference!"
Please let us know if you plan to attend in 2013 - click here. 
Details
July 18-19, 2013: 2nd Annual Innoprise User Conference
Ameristar Casino Resort Spa Black Hawk
Hosted by the City of Black Hawk, CO

For More Information....
Follow along with updates on Twitter with hashtag #IUC13 and on our blog.
Follow Innoprise on Twitter: @Innoprise
Follow Harris ERP on Twitter: @HarrisERP
Questions? Comments?
Contact Farrell Clancy
Categories