Blog
<![string:backto]>
Customer Buzz from City of Logan, UT
February 22, 2013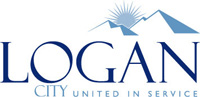 Rich Anderson of the City of Logan, UT had this to say about the Innoprise implementation team:
"By the way, I have been incredibly impressed with everyone we have worked with in getting our implementations completed.  They have exceeded my expectations at every deadline and at every turn.  Kudos are in order to your entire team!"
The City of Logan, UT has been a customer since 2009 and formerly ran SunGard's H.T.E. system. The City has just started implementing Innoprise Utility Billing. Logan also uses our Innoprise Financials, Community Development, Payroll, and Centralized Cash Receipting modules.
Related
Categories