Blog
<![string:backto]>
New: Innoprise Community Forum
August 22, 2013
Would you like to chat with your fellow Innoprise software users? Share ideas? Ask others what processes they use? Discuss reporting options? Then we have the place for you!!! Go to our e-Support homepage and log in. Choose the "Other" tab; then in the drop down menu choose: > User Groups > Harris ERP > Innoprise
Click on the Innoprise Community Forum link and you will be able to log into the forum. If you don't have a forum login, you will be able to set one up on your first visit to the site.


There you'll be able to add topics, ask questions, and start discussions.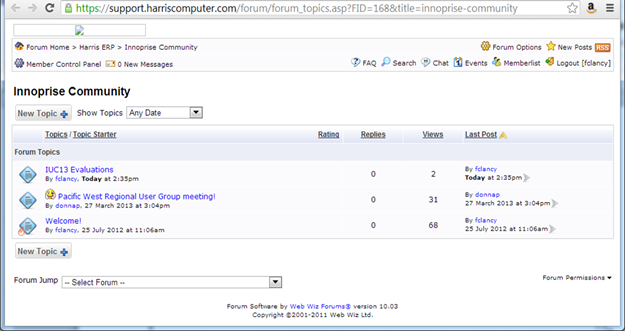 Contact Donna Parker with questions.
Categories