Blog
<![string:backto]>
Harris ERP Introduces Innoprise Mobile Inspections
September 5, 2013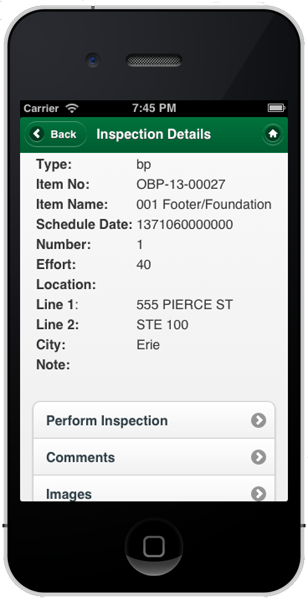 We're excited to introduce our Mobile Inspections application to you. Innoprise now provides inspectors with a mobile solution for accessing community development activities from the field, and is supported on the most popular mobile platforms including iOS (iPad, iPhone), Android and Windows Mobile.
Innoprise Mobile Inspections dramatically enhances productivity by providing immediate access to information allowing inspectors to view daily inspections, future inspections and update inspection details from the field. Inspectors can take photos with their mobile device camera and upload directly into the Innoprise Community Development Suite.
Find out more about the Mobile ComDev application's features and benefits.
Categories