Blog
<![string:backto]>
Congratulations to the City of Owatonna, MN
January 6, 2014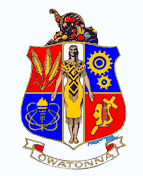 The City of Owatonna, MN went live on Agile Business Suite (AB Suite) for the GEMS Financial (FMS) and Human Resources/Payroll (HRMS) Management Systems on December 22, 2013.
AB Suite is the Unisys development and runtime environment that replaces its Enterprise Application Environment (EAE). It allows our GEMS customers to keep current with Unisys' latest platform.
Brent Goetz would like to thank Ryan Brown, and Rhonda Moen from Owatonna for testing and a smooth migration process. "Brent's knowledge and expertise were invaluable during the migration process. His pre-planning and training were very useful. Any issues encountered during the migration were resolved in a timely fashion," said Rhonda Moen.
The City of Owatonna has been a Harris ERP customer since 2008. It is located in Steele County, Minnesota and has an approximate population of 25,600.
Categories