Blog
<![string:backto]>
Harris ERP News, Especially for Our SELECT Customers
April 23, 2014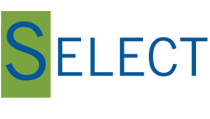 Here's what's going on with the SELECT product line, from your Harris ERP team! (Read full content here)
Product News
A new release of the SELECT software – version 8.4.1 – is now available. To download the release, please submit a ticket via eSupport.

Free Webinars
Harris ERP is proud to offer our customers free online Webinar presentations. This May we are providing Innoprise Financials overview sessions that are specifically geared toward SELECT customers who want to know more about Innoprise and how it works. Now you'll have a chance to see Innoprise in action each Thursday in May:
10:30-11:30am CT
or
3-4pm CT
(Courses are repeated each Thursday in May at two separate times to give everyone a chance to attend)

Email Tina to register. Please include the Course date and time in the "Subject" line.

View the full training schedule via our Online Training Calendar.
Categories