Blog
<![string:backto]>
Richland, WA Live on AB Suite
June 3rd, 2014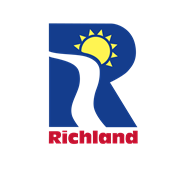 The City of Richland, WA, a GEMS customer since 2001, went live on Agile Business Suite for the GEMS FMS and HRMS suites on May 27th. Richland is Harris ERP's 6th customer to go live on AB Suite, the Unisys development and runtime environment that replaces Enterprise Application Environment (EAE). AB Suite allows our GEMS customers to keep current with Unisys' latest platform. (Read more about AB Suite here). 
Key project players involved in the migration include William Sperry and Peter Minh of Richland; and Harris ERP Sr. Application Support Specialist Kim Hermann. William Sperry had this to say about the experience:
"Thanks to your capable group of specialists as well as keeping communications going, we had a smooth upgrade. Every question was answered and Kim has a very solid process and understanding of our system. Our GEMS server hardware was at its end of life putting our customers at risk of failure from extended outage to the business. The Harris ERP team was willing to work with our tight schedule to complete the upgrade during what was our only open window for this year. Many well said thanks came from our finance team about a vendor that cared enough to go the extra steps to keep our deployment on target and well within acceptable success criteria. 
"Additionally, the specification for our new hardware was a very good match for performance increases. All of our customers are very happy with the increased speed to complete tasks that had become annoyingly slow on our old hardware. Keep up the great communication and work and thanks again for all your support!"
About Richland, WA
The City of Richland was recently named "Top 10 in America's best small cities to live in" by the financial website NerdWallet. The ranking included more than 900 cities with populations between 25,000 and 100,000. Their scores were based on several factors, including growth, change in poverty rate, cost of living, and percentage of residents without health insurance. Richland was recognized for its relatively affordable housing, growing population, and average income. For all rankings, click here.
Categories