Blog
<![string:backto]>
Customer Buzz on Kim
July 15, 2014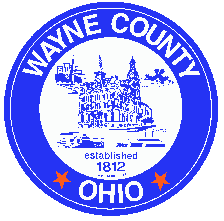 Charles Anderson, Systems Administrator for Wayne County, OH Auditor's Office, wrote in to Dave Cole with accolades to Kim Hermann, Senior Application Support Specialist:
Hi Dave,
I would like to take a minute and let you know that we are very grateful to have had Kim work with us on our conversion to the AB Suite application. Kim went above and beyond my expectations, especially on the first day when we had a database issue on the new server. We had hoped that the process would take the morning and possibly part of the afternoon and that our users would be able to access the GEMS ABS applications late that day. When the issue arrived, I figured that Kim would be able to finish up the next morning and we would be good for the afternoon, but Kim worked very late into Monday night to ensure we would be able to allow our users in first thing Monday morning. She has also been very attentive to our needs and issues since the go live date.
I really hadn't worked with Kim before, but I have been impressed with the knowledge she possesses and her ability to relate that knowledge to us. Brent also was instrumental in helping us with issues while Kim was out of the office.
Thanks,
Charles
Categories