Blog
<![string:backto]>
Harris ERP Offers Free 1099 Training for GEMS Customers
January 6, 2015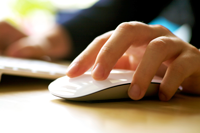 This month, Blake Robertson will be offering several opportunities for
GEMS
Financial customers to receive
free online training
on processing 1099Misc "Miscellaneous", 1099S "Real Estate Transactions", and 1099Int "Interest" forms. These sessions will show you how to set up, verify, and print your 1099 forms. Course times and dates are listed below; you have three chances to attend via the Web:
Wednesday, January 7, 2015: 2-3:30pm CT (Course # FMS1072015)
Tuesday, January 13, 2015: 10-11:30amCT (Course # FMS1132015)
Thursday, January 15, 2015: 3-4:30pm CT (Course # FMS1152015)
To register,
email Blake
with the Course # in the subject line.
Categories