Blog
<![string:backto]>
Harris ERP Offers Free W2 Processing Training for GEMS HRMS Customers
January 8, 2015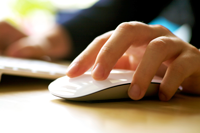 Next week, Donna Wortman will be hosting Webinar presentations for 
GEMS
 HRMS customers to receive
free online training
on on W2 Processing. The HRMS 2014 Year End Processing will be a refresher course for some and new information for any new user on how to balance, run and print W2s and 1099Rs. Course times and dates are listed below:
Tuesday, January 13, 2015: 2-3pmCT (Course # HRMS011315)
Wednesday, January 14, 2015: 2-3pmCT (Course # HRMS011415)
To register,
email Donna
with the Course # in the subject line.
Categories