Blog
<![string:backto]>
Customer Buzz on Harris ERP
January 15, 2015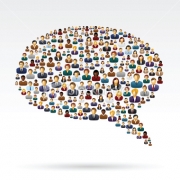 Recently Eileen Solario from the City of Tracy, CA wrote in to Blake & Charu with compliments:
"I would like to tell you both (Blake & Charu) thank you for putting up with me for the last couple of weeks and being patient while I got through this depreciation. Thank you Charu for calming me down last week when you could sense that I was in a panic. You were very patient and took the extra time to walk me through things. Your kindness is very much appreciated! Thanks again!"
In addition, below are two recent comments received on our last customer satisfaction survey:
"We have been with [Harris ERP] for 15 years now. Over all that time, your support people and your tech & development people have been the absolute best! They have helped me through some major jam ups. I especially commend Donna Wortman and Krish Rajagopal who have helped me in the last several years. They deserve a pat on the back."
--Joanne Sosnowski, County of Dauphin, PA
"Theresa Reta has been great to work with on reports and such!  Great person! She has been wonderful to work with all my years with the City. She is fast, courteous, etc.!"
--Jim Throop, City of Paso Robles, CA
How does Harris ERP rate with you? Provide your feedback at any time via our Customer Satisfaction Survey.
Categories