Blog
<![string:backto]>
Harris ERP Takes 4 Customers Live in February 2015
March 11, 2015
February may be the shortest month of the year, but that didn't stop the Harris ERP team from taking four customers live! Congratulations to:

Chester County Intermediate Unit (CCIU) in Pennsylvania just migrated to Agile Business Suite. CCIU is a long-time GEMS customer. The Chester County Intermediate Unit provides services to the 12 school districts in Chester County, PA. This includes services to nearly 86,000 public and non-public school students and over 6,000 educators. CCIU's major services include: special education and compensatory education programs; career, technical and customized education; mentor training and staff development; technology initiatives; consortia for school business operations; and curriculum services.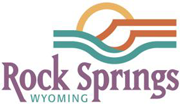 The City of Rock Springs, WY is now live on Innoprise Payroll. Rock Springs (population 23,000) is known as the Home of 56 Nationalities because of the influx of immigrants from all over the world who came to work in the coal mines that supplied the fuel to power the steam engines of the Union Pacific Railroad. The city's rich cultural heritage is celebrated each summer on International Day, a festival where the foods, costumes, and traditions of residents' ancestors are recreated and enjoyed at Bunning Park in downtown Rock Springs.



The City of Billings, MT is now live on Innoprise CIS/Utility Billing. Billings is the largest city in the state of Montana with a population of more than 165,000. With one of the largest trade areas in the United States, Billings is the trade and distribution center for most of Montana, Northern Wyoming, and western portions of North Dakota and South Dakota.


The City of Durango, CO is now live on Innoprise CIS/Utility Billing. Durango is a long-time customer who migrated from the GEMS platform to Innoprise. The City is also running its Financials, Miscellaneous Accounts Receivables, and Sales Tax on the Innoprise platform. Today tourism is an important aspect of Durango's economy, along with recreation, natural resources development, education, government and business.
Categories