Blog
<![string:backto]>
Harris ERP Releases Innoprise CIS/Utility Billing v3.15.0
April 28, 2015

We're pleased to announce the release of Innoprise CIS/Utility Billing v3.15.0 is now available on eSupport. Below is a brief summary of the major enhancements/fixes provided in this release:
Add import functionality for deposits
Add Net-Metering to meter download
Modify late charge calculation in billing to ignore charges not yet due
Modify reading reasonability to ignore demand readings
Modify bill statement graphs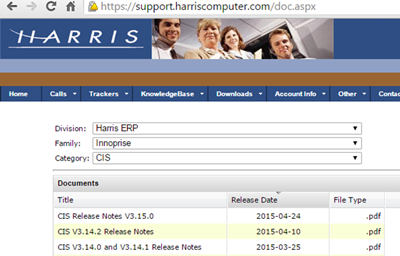 To access the release:
Log in to eSupport.
Select Downloads, Documentation.
Select Harris ERP as the "Division."
Select Innoprise as the "Family."
Select CIS from the "Category" list box.
Download the release notes (.pdf).
Please submit a ticket with eSupport to schedule your upgrade.
Categories