Blog
<![string:backto]>
Harris ERP's St. Louis Office Volunteers for Habitat for Humanity
August 25, 2015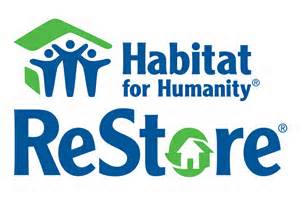 Last week, 13 members of the St. Louis office, along with Dennis Asbury and Jean Soucy, President of the Harris Public Sector and Schools Group, participated in a community challenge by volunteering for Habitat for Humanity's ReStore in Forest Park, MO.
Habitat for Humanity's ReStore program has multiple benefits, including:
1 - Provides a place to recycle new and gently used furniture, home accessories, building materials, and appliances.
2 - Allows people to improve their homes by purchasing the donated items at greatly reduced cost.
3 - Proceeds from the sale of donated items help fund local Habitat For Humanity affiliates, which leads to more homes being built for people who can use a "hand up."
Habitat employees kept the Harris ERP team busy bringing in deliveries from the dock; stocking shelves; working the cash register; performing inventory and more! It was hard work but worth it – and we managed to have a little fun too:) Here's the team that participated: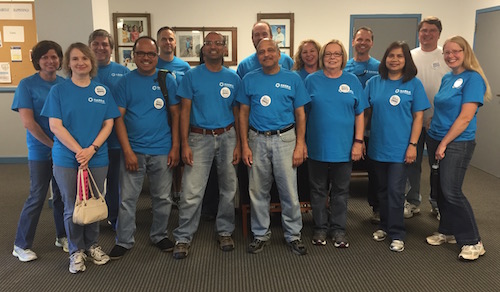 Stay tuned for more "community challenge" photos – the Broomfield office is getting involved with its local chapter's ReStore; and even Harris ERP remote employees are volunteering at local community events.
Categories