Blog
<![string:backto]>
Welcome Jonathan Larkin!
August 26, 2015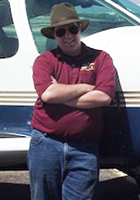 Harris ERP welcomes the newest member of our Research & Development team, John Larkin.
A graduate of Arizona State University, John brings five years of application development and maintenance experience to Harris ERP. John brings this experience from Apriva ISS, an organization focused on providing secure voice communication to government entities. Though primarily experienced in Java Web applications, Apriva exposed him to a large range of languages including C#, NSIS and Python. John also has an understanding of MySQL and Tomcat.
John is a devout trekkie that enjoys long walks on the beaches of Risa.
Categories