Blog
<![string:backto]>
Harris ERP's Development Team Continues to Grow
September 29, 2015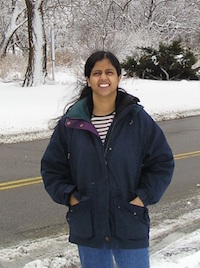 Earlier this month, we welcomed our newest Research & Development (R&D) team member, Shanthi Malladi. Shanthi is based out of her home in Houston, Texas, and will be joining the "Revenue" team of R&D, to assist with Cash Receipting, Citizen Access, CIS/Utility Billing, Community Development, and Tax.
She brings more than nine years of experience with web-based Java Enterprise applications, and we believe she will be a great fit for our team.
Please join us in welcoming Shanthi to the Harris ERP family!
Categories