Blog
<![string:backto]>
Congratulations to Johnson County, IA
May 11, 2016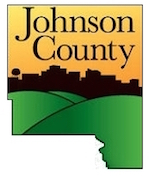 Harris ERP would like to offer warm congratulations to Johnson County, IA for going live on its first Innoprise module, Work Management! The County will now be able to use Innoprise to automate most of the work management processes it used to do manually and/or on paper.

Here is what Katie Torkelson, County employee, had to say about the experience: "Working with the Innoprise system has been a positive experience for me. I have enjoyed being part of the process in helping make decisions on how we want it set up. It's nice to feel like my input is valued. Valerie White has been very helpful and knowledgeable. Changing over to a new Work Management system is challenging, but so far the transition has been comfortable, and I feel like we have a lot of support."
Johnson County is a long-time GEMS customer who will be migrating its Financial data over to Innoprise later this summer.
Special thanks to Harris ERP employees Valerie White and Juliet Zheng for their crucial roles in this project.
Categories