Blog
<![string:backto]>
Harris ERP Welcomes Matthew Kokidko
June 23, 2016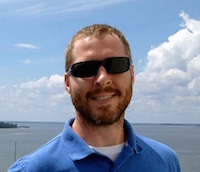 Harris ERP is pleased to announce that its Research & Development team is growing once again! We welcome Matthew Kokidko to the HR/Payroll development team. Matthew is based in Orlando and will be contributing to our HR portal product.
The last five years of Matthew's professional experience is comprised of one company and several projects for private defense contractors as well as government SBIR/STTR contracts. The majority of that time was spent with Enterprise Java Web applications.
Matthew earned a BS in Computer Science and a BS in Marketing at the University of Central Florida in Orlando. Prior to software development, he worked in Sales/Management with Enterprise Rent-A-Car as a Branch Manager and a Fleet Management Account Executive.
Interests outside of work include Shotokan karate, strength training, meditation, stoicism, and enjoying the days with his wife, Karla, and nine month old daughter, Nadia.
Categories