Blog
<![string:backto]>
Give Your ERP System a BOOST...
January 26, 2017
...by Scheduling a Software Fitness Check Today!
Have you experienced high employee turnover due to promotions, retirements, and/or budget cuts?
Do you have employees to train but no time to do so?
Have your business processes changed and your system lags behind?
Are you taking full advantage of the functionality offered by your Harris ERP modules?
Stop fretting and give your system a
BOOST
by scheduling a software fitness check today!
We recommend that each organization have a Software Fitness Check once a year to ensure that you are getting the most out of your software investment. During a Software Fitness Check, one of our expert application consultants:
Reviews and catches you up on new functionality - see if our enhancements fit your organization!
Evaluates your current processes and recommends process refinements to boost employee productivity based on best practices
Checks hardware resources - Do you have delays? Let us get you back up to speed!
Makes recommendations on trainings and workflows 
And more!
Upon completion of the review, our application consultant provides a detailed report with recommendations to enhance your staff's understanding and use of Harris ERP modules.

Whether you've been using Harris ERP software for over a decade, or you're just getting started, a software fitness check can help ensure you're getting the most out of your software investment!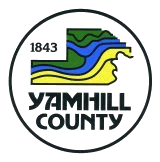 See what Jill Olson from Yamhill County, OR had to say about her organization's software fitness check:  "Every day the group has come away with a new process or screen functionality that has helped streamline their work.

"This training has also helped the new finance director have more ownership of the product through a better understanding of what pulls everything together behind the scenes.

"Though we've used this software for 11 years now it's amazing what we didn't know or understand properly."
Watch our video to find out more
Categories