Blog
<![string:backto]>
Logan, UT Goes Live on Applicant Tracking
February 2nd, 2017
Ambrie Darley, Senior Accountant for the City of Logan, UT, was faced with a renewal quote of more than double the previous year for the City's applicant tracking software.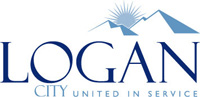 The City decided to implement Innoprise Applicant Tracking software to leverage the integration with Innoprise Payroll. The City of Logan is a long-time Innoprise customer running Innoprise Financials, Community Development, Utility Billing and most recently Employee Self Service Portal.
"The screen layout and ability for departments to search and filter applications within Innoprise Applicant Tracking is extremely intuitive," said Ambrie. "The individual's application that is printed from Innoprise is a better outline than what we had before," she adds.

Categories