Blog
<![string:backto]>
FREE Product Demonstrations Offered by Harris ERP - Sign Up Today!
February 7, 2017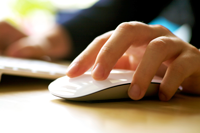 Harris ERP is offering FREE product demonstrations in the upcoming months. Sign up today to learn how these modules can help make your organization run more efficiently, and increase employee productivity and citizen satisfaction. Chances are, we DO have what you've been searching for. Best of all, these supplemental applications can be integrated into your current Innoprise system.
Each demonstration will take place on
Fridays at 10am and 3pm, Central Time. 
To register for any session, email Tina.
Please note the day and topic you are interested in attending in the subject line. All demonstrations listed below also appear on our
Training Calendar
.
March 3; April 7 - Integrated Document Management with Questys
This session will show you the benefits of an integrated Document Management system,
Questys
with Innoprise.  Innoprise users can add/modify/retrieve documents in Questys while using their Innoprise application.  Plus, Questys automatically indexes every word on each page using Optical Character Recognition (OCR) technology to quickly search and retrieve documents.
March 10 - Project & Grants and Capital Projects Planning
Learn about recent enhancements to Project & Grants and Phase 1 of the new Capital Project Planning module available in the Innoprise Financials Release V1.68.0.
March 24 - Citizen Access
This session will provide you with an overview of the Citizen Access module, a Web portal to extend eGovernment capabilities that are fully integrated with the Innoprise modules.
March 31; May 5 - Waste Management
Learn how integrating Innoprise Utility Billing with our Waste Management software allows you to send a consolidated invoice to citizens listing all charges including Utility Billing, Trash, Recycle, Yard Waste and other Transfer Station Fees.
April 21 – Quatred Bar Coding
Increase departmental efficiency with Innoprise Inventory and Fixed Assets using bar code scanning with our partner Quatred.
April 28 – ESRI Integration
We've added ESRI integration to all location and parcel related screens in Community Development, Utility Billing and Work Management combining the power of graphical search with Innoprise data and advanced filtering.
May 12 - Mobile App
Our Mobile App is available on popular mobile platforms (iPhone/iPad/Android) with screens optimized for mobile form factor. It also includes the ability to roam in/out of wireless service range for inspections in Community Development and service orders in Utility Billing.
Categories