Blog
<![string:backto]>
Just Two Minutes of Your Time Could Earn Two Bucks to Charity
June 7, 2017
As part of our semi-annual customer satisfaction program, we just want to ask you one simple question:
Based on your overall experience with Harris Enterprise Resource Planning, how likely are you to recommend us to a friend or colleague?
Answers to this question will provide us with a Net Promoter Score (NPS), a "straightforward metric that holds companies and employees accountable for how they treat customers."
NPS is our customer satisfaction program. We use the program to obtain your insight regarding our service levels. We turn your feedback into action.
Community Challenge Initiative

In 2014, Jeff Bender, CEO of Harris, issued a company-wide challenge to involve all Harris employees in a community challenge. Harris ERP is carrying forth that spirit by donating $2 to charity for each response we receive to our customer satisfaction questionnaire.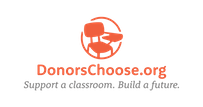 This quarter, based on your suggestions, we are supporting
Kids Need to Read
, an organization that provides books to underfunded schools, libraries and literacy programs, especially those serving disadvantaged children; and
Donors Choose
, an organization that helps public school teachers fund projects and activities for their classrooms.
You can choose to have $2 donated to one or the other, or $1 to each. Have a charity you would like us to consider for next time? (It was so hard to choose!) Please let
Donna Parker
know.
To participate, simply click the 
Give Feedback
 button.
Answer the question with a "very likely," "somewhat likely," or "not likely."
Please provide your input by June 15, 2017.
If you use multiple product lines, we request that you complete one NPS survey for each. By doing so, you'll increase your chances to win, and it will help us more accurately evaluate and take action on your response.
Categories