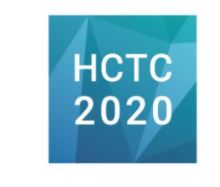 Harris Customer Training Conference attendees and sponsors,
We have been closely monitoring the latest developments and impacts of the COVID-19 pandemic and have made the decision to cancel HCTC and all pre-conference activities scheduled for Las Vegas in November of this year.
Our concern has always been and remains the safety of our employees, our customers and our partners. We are currently unable to travel across international borders, perform any of our pre-planning activities at the hotel and while some states and provinces are opening businesses, the uncertainties around future physical/social distancing restrictions will make it impossible to safely host 1,000+ attendees gathered in one location.
Additionally, many of our attendees' hold roles as public servants and are expected to lead by example during these challenging times. We want to make sure that not a single individual is exposed to the virus as a result of attending HCTC, nor create a risk of anyone taking the virus back into their homes or communities. With this level of uncertainty, potential risk and being mindful of everyone's need to plan travel well in advance, we felt the only option was to cancel HCTC.
While this was a difficult decision, it is perfectly in-line with our Harris values.
Once we have further clarity on the pandemic and our associated future HCTC plans we will provide an update.
Thank you for your understanding and continued support and stay safe.
Jeff Bender
CEO, Harris
For pictures from previous HCTC events Click Here