---
A new generation of software for state and local government.
Our CitySuite Software helps you efficiently manage your Sales Tax, Utility Billing, Financial, Payroll, Human Resources, Asset and Community Development processes while providing technologies that support customer self-service through our Citizen Access Portal. If you're looking for Web-based Enterprise Resource Planning software organically built with leading-edge technology, look no further than CitySuite.
Our open and flexible approach allows our software components to integrate with existing systems and operate seamlessly within the enterprise of our municipal customers. While many local government and utility agencies engage us to replace entire legacy Enterprise Resource Planning (ERP) systems, others use our services to augment their existing systems with just one or more modules. Regardless of the strategy, we are committed to providing the solution that best supports the objectives of public sector organizations.
Benefits of CitySuite Software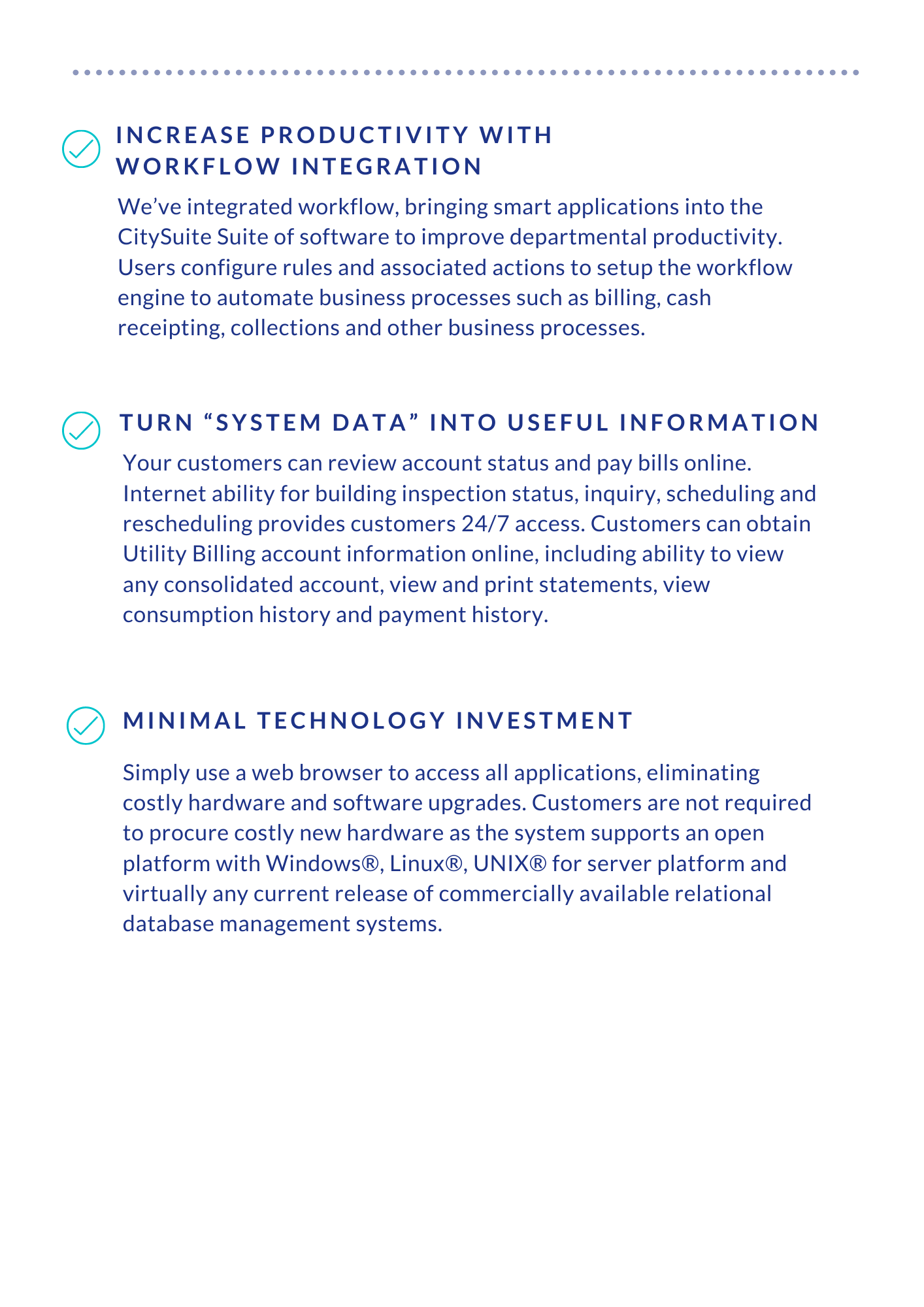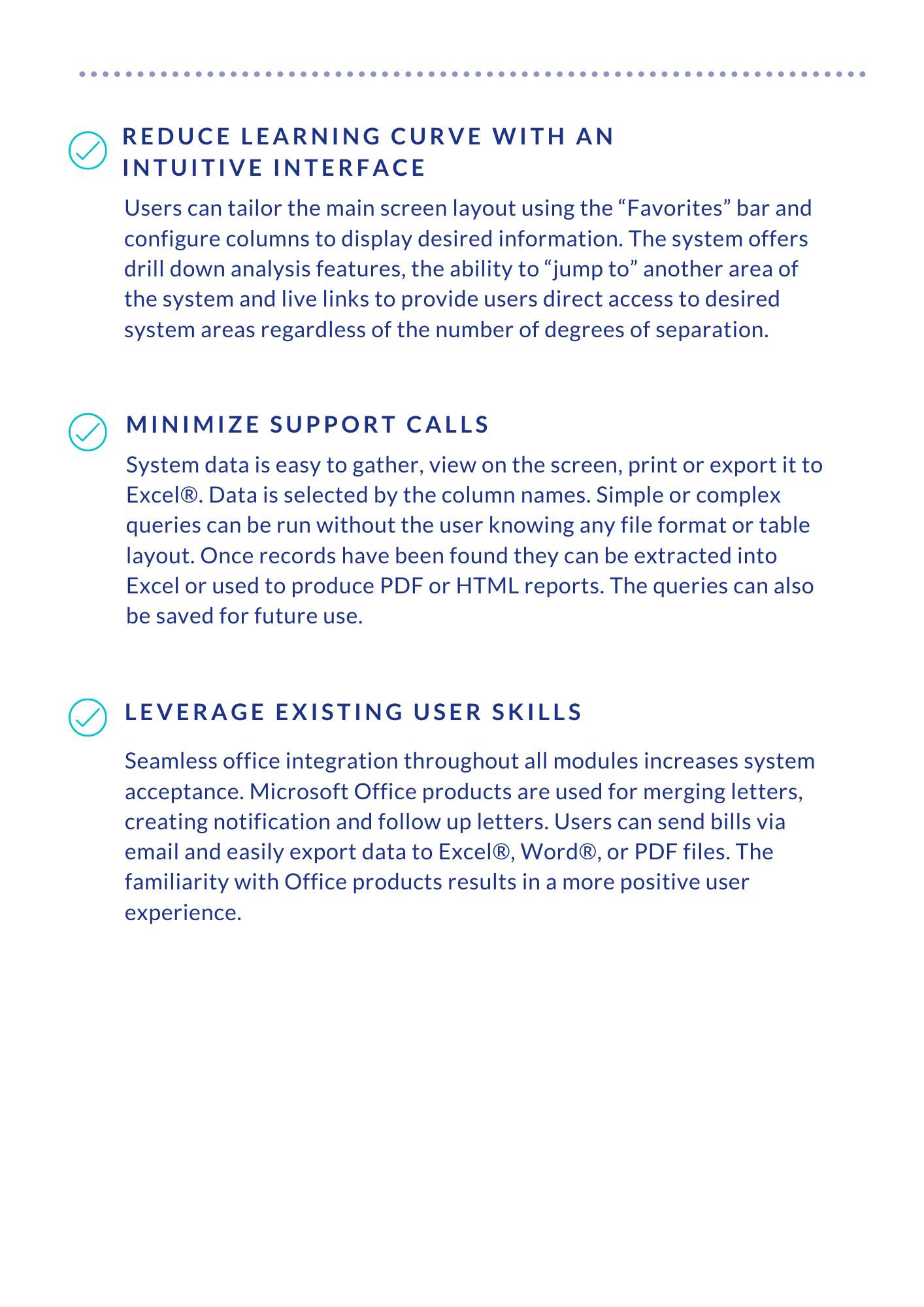 Because the CitySuite applications' underlying technologies supports Web services and service-oriented architecture (SOA), we are able to offer the CitySuite modules in two models.
Learn More